RECIPES
Cabbage Rolls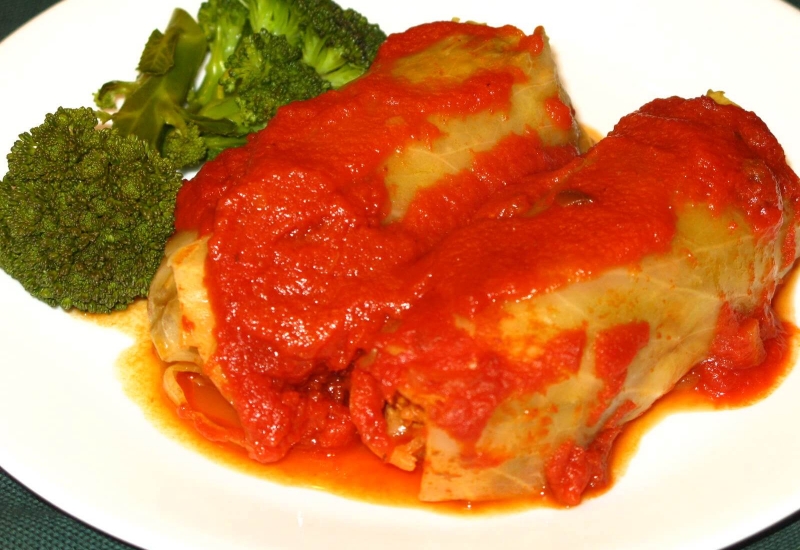 Ingredients
2 pounds ground beef
3 cups cooked rice
1 cup sauerkraut
2 green onions, chopped
1 cup onions, chopped
1 cup peppers, chopped
2-3 cloves garlic, crushed
½ cup water
1 tablespoon worchestershine sauce
2 teaspoons paprika
½ teaspoon salt
black pepper to taste
18 St Jacobs foods Sour Cabbage leaves
1 jar tomato sauce
Directions
Combine all above ingredients except last two. Roll cabbage leaves. Place in a large baking pan or casserole dish with 1 additional cup of water. Cover with tinfoil and bake 3 hours at 375 C. During last ½ hour add tomato sauce on top of rolls.
SAUERKRAUT SOUP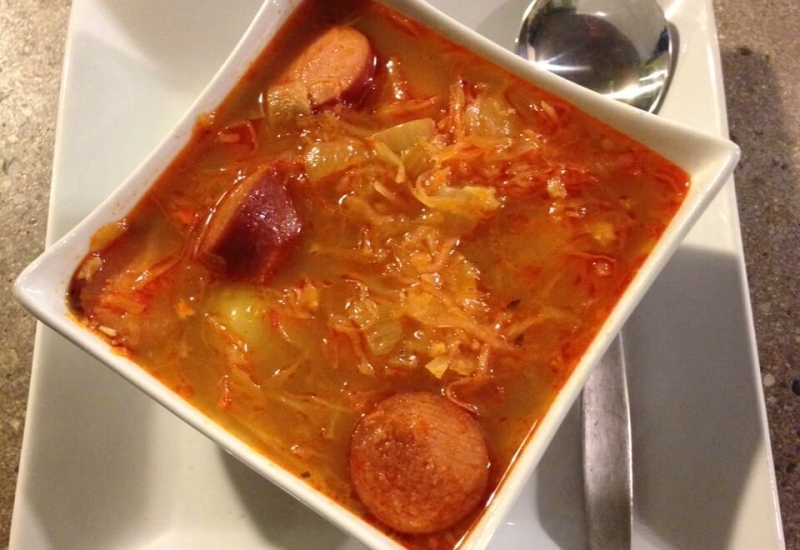 Ingredients
500g of white sauerkraut
200g of smoked meat (ham, kielbasa or sausage)
2 medium white onions
2 tbs of lard
4 large potatoes
3 tbs of flour
1.2 L of chicken broth
3 tbs of sugar (optional)
3 tbs of ground sweet paprika (or mix of sweet and hot paprika)
2 bay leaves
salt, pepper
Directions
Cut onions and fry them in lard until onions start getting brown. Add paprika, flour and mix for about 30 seconds. Then pour in COLD chicken broth and mix very well until all the flour dissolves. Add sauerkraut, bay leaves and potatoes that are cut into cubes. Boil on low heat until the potatoes are soft. In a frying pan fry the meat that is cut into pieces as big as potatoes and then add them into the soup. Take out the bay leaves, add salt and pepper and also sugar if needed.